Imagine that all in-store audits can be simply done by picture taking - anywhere and anytime regardless of internet access. Imagine no need any more for manual POS auditing. Sounds like a dream, doesn't it?
The data you collect with picture taking is more precise, more objective and enriched with competitive information. It is free from human limitations like subjective assessments or even bad attitudes. Therefore, picture taking can improve your in-store performance.
However, Image Recognition was up-to-now only available as an online service. In a lot of situations, it was simply not working due to limited internet access. Your Sales Reps had to mitigate the situation either with manual audits or even ignoring the audit fully.
How to change the game?
Image Recognition will be available offline soon – stay tuned! The AI algorithms will be put right onto the mobile devices of your field sales teams. This new capability will ensure a perfect Image Recognition experience.

The only exception from the rule will be those cases where your retail customer does not allow you to take pictures in their stores. Here you will still benefit from a hybrid auditing approach where you can seamlessly fall back into manual auditing.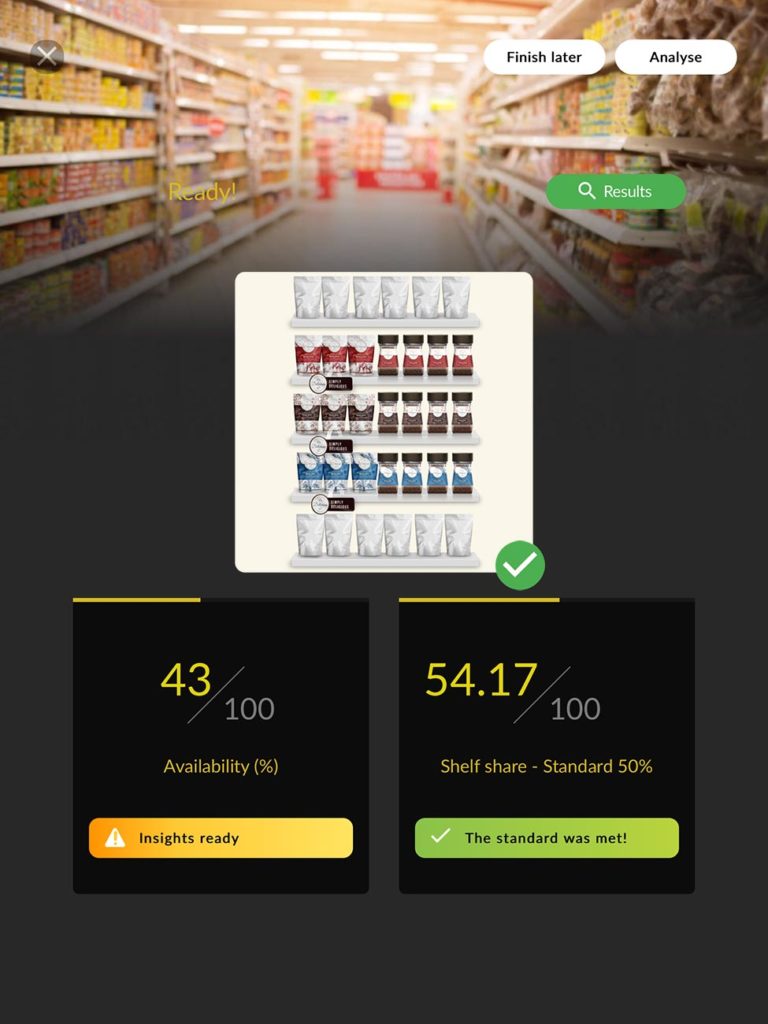 Inspiring?
How to empower your in-store data collection to win at the shelf every day? Submit your contact details to discuss more in-depth: