Sales Force Automation
Fundamentals & Next Generation
Mobile Sales Force Automation supports consumer goods manufacturers in managing mobile employees, optimising sales, as well as improving in-store performance - to sell better and sell more at the points of sales. The technology offers you plenty of SFA functionalities covering not only fundamental features like routes, calendar or in-store execution but also advanced functionality like Perfect Store, Retail Activity Optimisation, Motivation and Coaching.
Mobile Touch by Asseco - drive your sales effectiveness with a solid SFA foundation and the next generation ecosystem of solutions
Our solution, Mobile Touch by Asseco, is a modern sales platform combining basic Sales Force Automation functions and ground-breaking next generation SFA 2.0 capabilities allowing the FMCG industry to boost sales dramatically. The solution supports global consumer goods manufacturers employing mobile sales forces.

Best-in-Class Distinctions
Our SFA solutions received the prestigious POI "Best-in-Class" awards in the last report "2019 Vendor Panorama for Retail Execution and Monitoring in Consumer Goods" by the Promotion Optimization Institute. Retail Activity Optimisation, Coaching and Gamification were listed accordingly. Mobile Touch was also praised for its very strong orientation towards user experience.
The solution helps sales representatives to answer questions such as:
Which points of sales should I visit, when and why?
What action should I take whilst visiting a point of sales?
What is the relationship history with the point of sales?
Which of the connected distributors should I forward my collected order to?
What is the level of execution of Perfect Store KPIs in my territory?
What are my sales targets?
What is my bonus at the end of the day/week/month/quarter/year?
What is my coaching progress?
How can I make customers better understand the business impact of my offer?
Mobile Touch by Asseco – sell better
and sell more at the POS
Mobile Touch by Asseco is designed to improve sales performance with the help of a great, user-friendly interface. The solution has significant impact on the consumer goods sales force's day-to-day operations as well as on revenues, market shares, or even the entire sales strategies of the FMCG manufactures.
SFA Fundamentals – increase efficiency in the sales force's daily routines
Mobile Touch Fundamentals offers functionalities to help FMCG field sales representatives to plan all activities related to managing and closing sales. These include targeting, routing, calendar, surveys, promotions, orders, contracts, assets, inventories or cash collection, etc.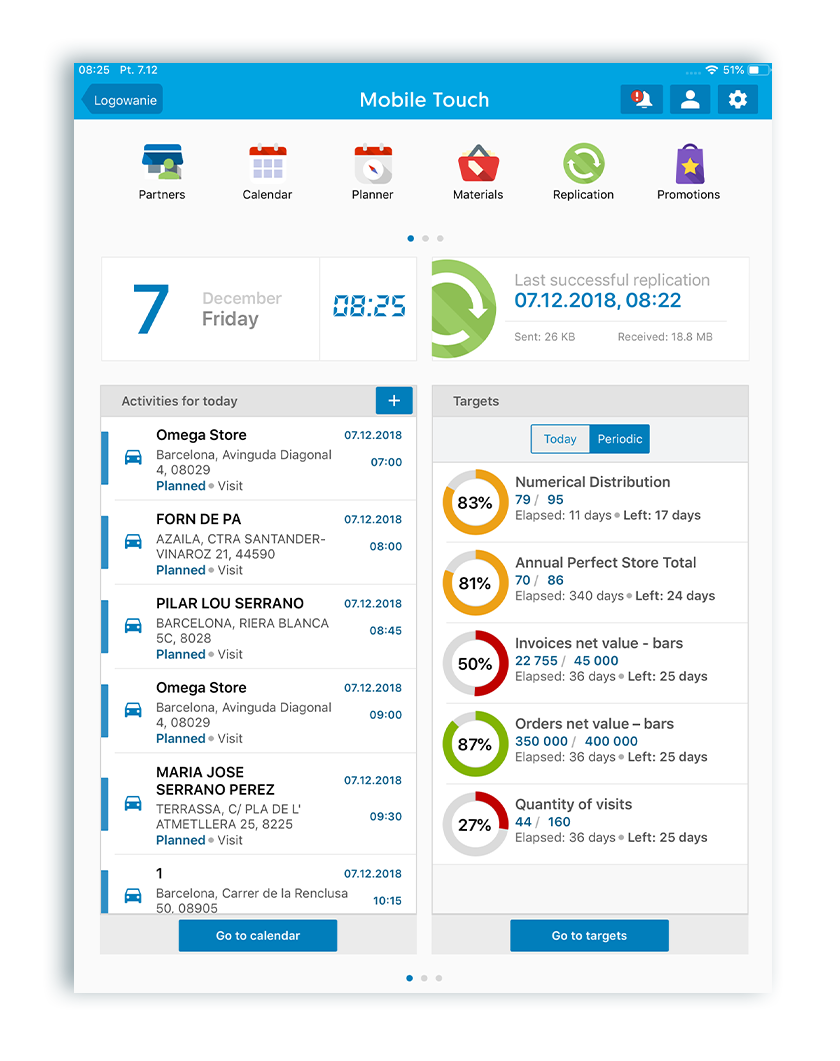 SFA Next Generation – drive sales and win
at the point of sales
Our SFA Next Generation solutions support FMCG sales forces in reaching the right customers at the right time, in the right order, with the right offer, as well as with the right sales tools and sales skills. They are designed and continuously improved to empower sales representatives to make the right decisions, execute proper in-store activities, follow the right KPIs, collect the right information, audit outlets in the right way, collaborate better with the customers and finally sell more.
Mobile Touch
Perfect Store
Mobile Touch Perfect Store provides FMCG sales forces with the picture of success. It supports them in auditing related KPIs at the points of sales during the in-store visits and verify, in real-time, how close they are to your Perfect Store standards. In addition, the solution advises you on what actions your sales representatives need to take to improve the standards ad-hoc and/or in the near future.
Mobile Touch Perfect Store can be leveraged with Image Recognition, manually or in hybrid mode.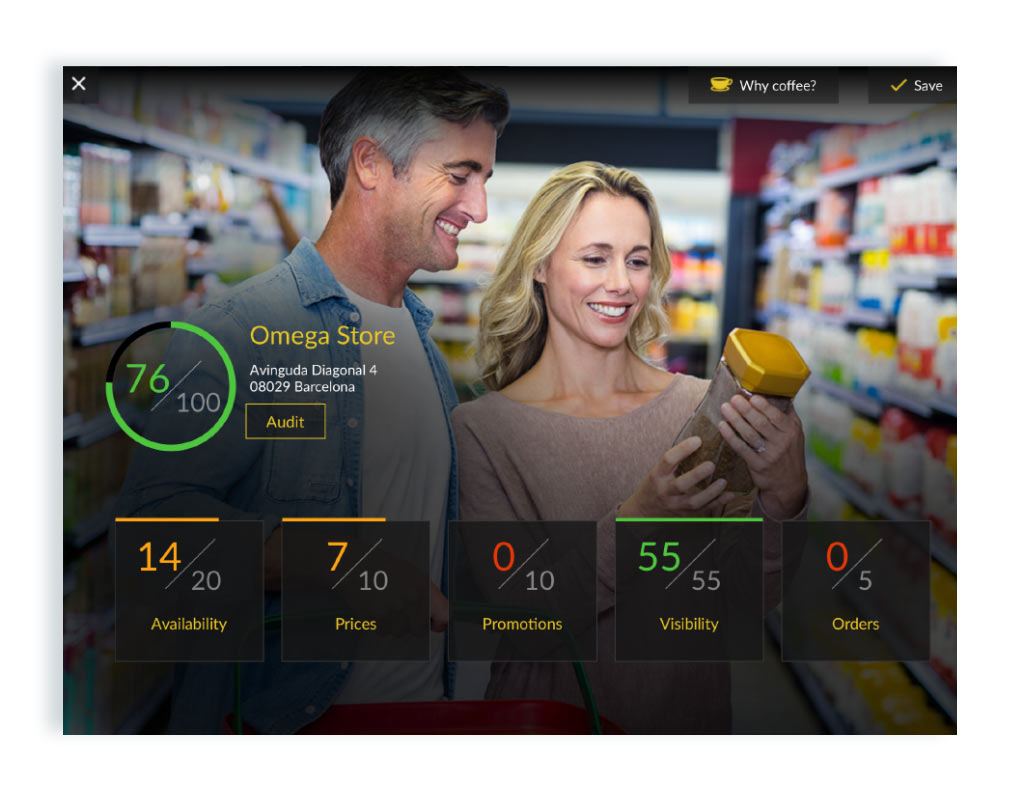 Mobile Touch Retail Activity Optimisation
Mobile Touch Retail Activity Optimisation allows you to apply category insights to the daily activities of your field sales representatives. The solution helps to direct your sales force to the right customers at the right time and at reduced costs. It prompts your mobile staff to specific actions they need to execute at each visited point of sales to benefit most from their visits. Our RAO solution also embeds ad-hoc priorities into an already planned route dynamically. It uses a wide range of alerts like drop in sales, out-of-stock, loss of share in category, active consumer promotion, unsatisfactory Perfect Store results, etc.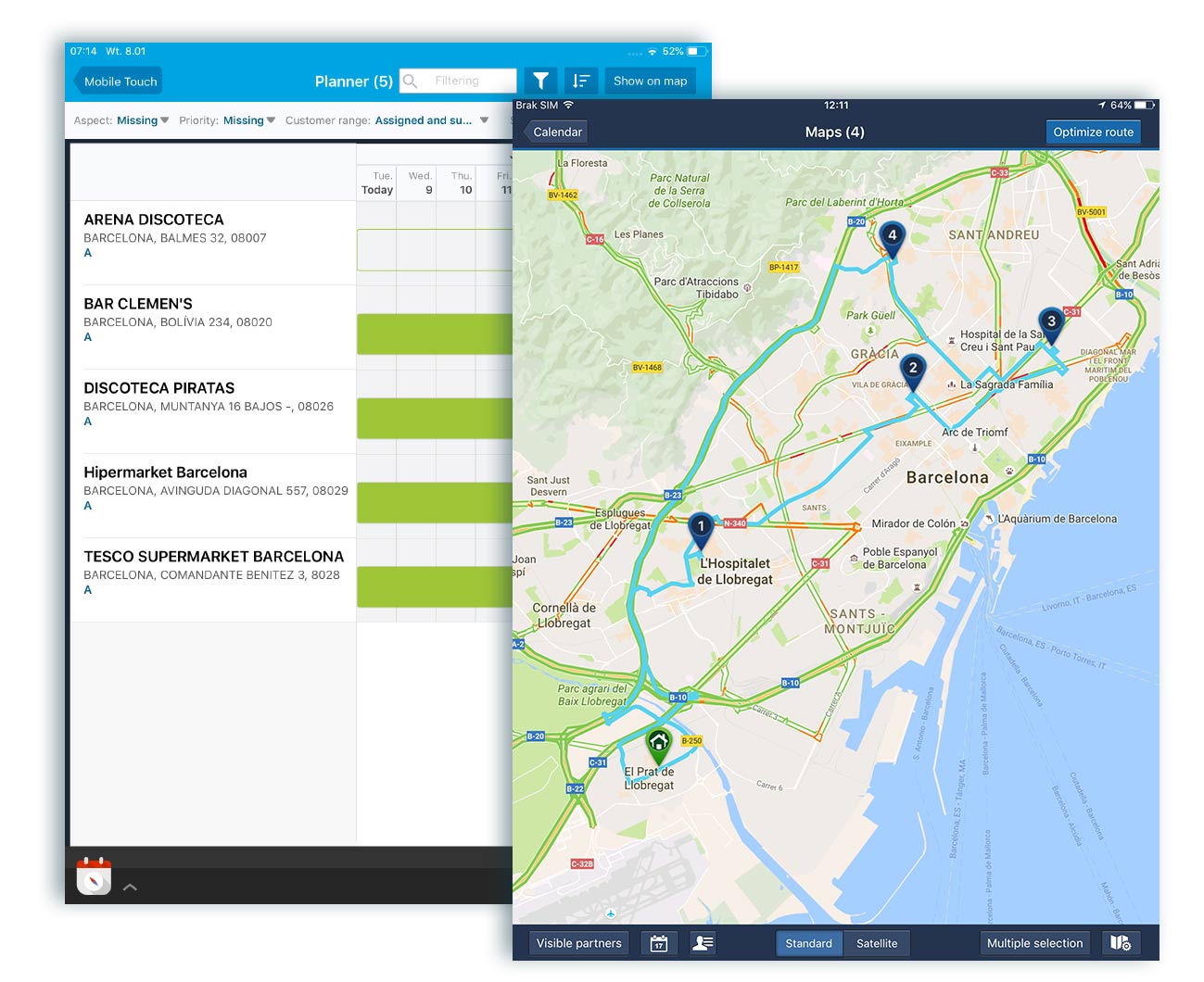 Mobile Touch Motivation helps consumer goods manufacturers to improve the engagement of their mobile sales force. It consists of a set of features to create fine-grained targets, compensation schemes and gamification.
The solution enables you to define targets for each sales representative, customer or sales visit. It also shows target accomplishments and resulting compensation in real time, as well allowing your mobile staff to have some fun by enjoying gamification.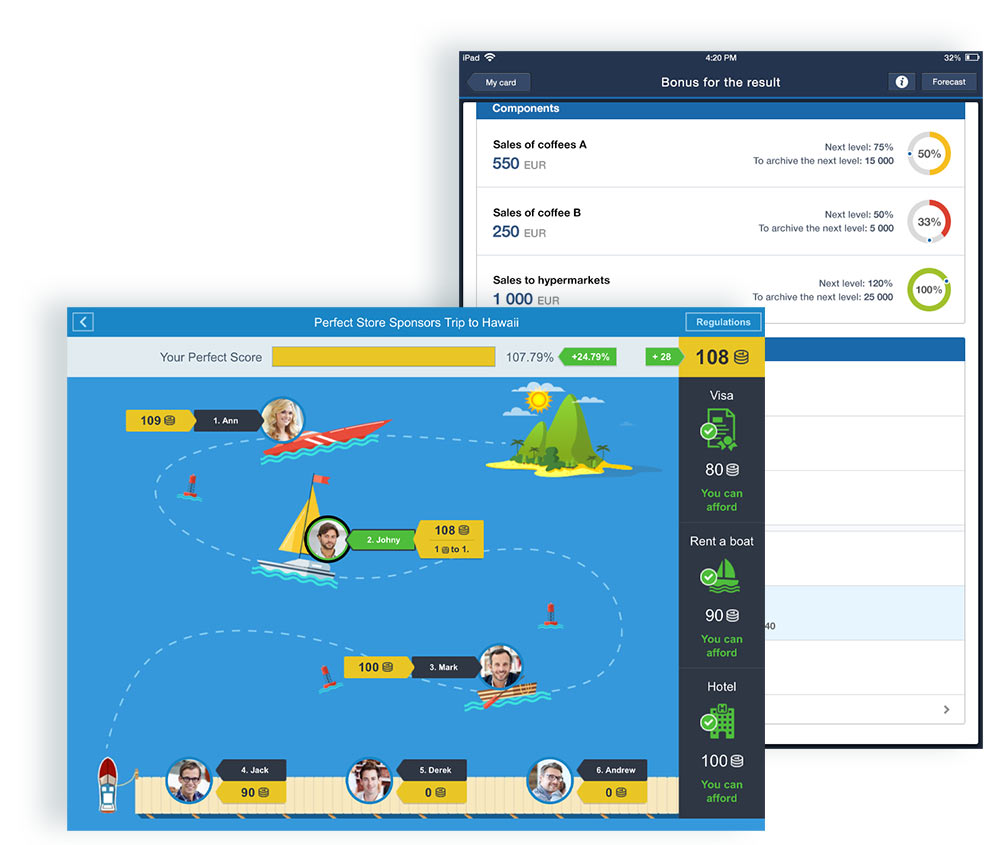 Mobile Touch Coaching complements traditional training methods by helping FMCG companies to train mobile employees and make them grow. The solution enables you to plan, run and monitor the performance of your sales representatives during sales visits.
Mobile Touch Smart Presentation offers a unique way to visualize your selling stories compellingly, based on store level commercial data injections. Using the Smart Presentation capabilities, consumer goods sales representatives can better present selling stories in front of customers.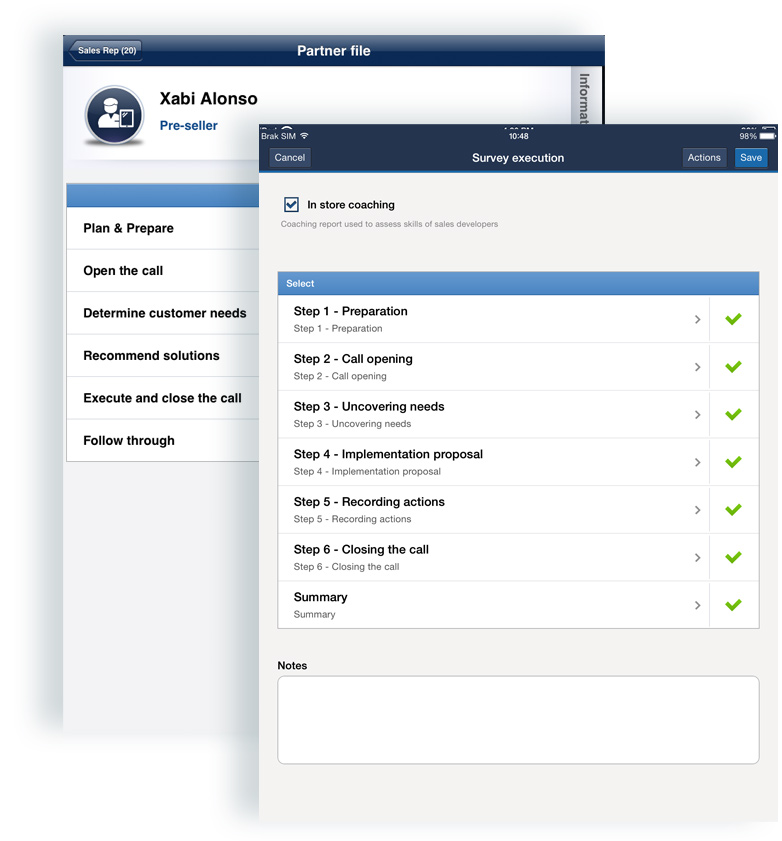 Mobile Touch by Asseco
will enable you to:
Have easy, secure and quick access to sales information anywhere and at anytime.
Use a set of solutions to define goals and KPIs, measure achievements, coach, motivate, and support your field forces in their efforts for the best possible results.
Support your mobile employees in the execution of in-store activities which directly or indirectly influence the achievement of sales targets.
Reach the points of sales with the greatest selling potential, with a great offer and attractive merchandise.
Motivate your sales force to increase their performance and sales efficiency as well as determine your sales representatives' objectives and their execution level.
Facilitate ongoing coaching of your Sales Reps to grow their knowledge and skills.
Provide exceptionally attractive sales presentations within the SFA solution.
Present nicely visualized selling stories based on POS level business data injections.
If you want to take advantage of the benefits offered by FCMG Omnichannel Platform by Asseco,
please submit your contact details and we'll get back to you as soon as possible.