We offer a Customer Portal to support online cooperation with your customers. The solution allows you to collect and exchange information with retailers regularly and engage them in selected sales processes virtually. It enables you to complement your face-to-face visits efficiently; even if you are not frequently on-site. Combining a Customer Portal with your SFA mobile technology, you can strengthen collaboration with retail outlets and expand your customer base beyond those not (yet) visited by your mobile field sales staff.
Connect with FMCG retail customers on-line and increase your impact in store!
Direct Portal by Asseco is a leading-edge sales platform enabling consumer goods manufacturers digitisation of their field sales and effective direct interaction with retail customers.
The functional scope of Direct Portal by Asseco
With Direct Portal by Asseco, you can transfer some of your sales processes into a self-service mode to be more efficient, more effective, reach customers even when they are not visited and expand customer coverage.
Brand communication. Provide the points of sales with your current marketing messages and information on trade terms, prices, special offers, promotions, new products, events, seasonal offers, etc.
Orders. Enable the POS personnel to place and manage orders on their own.
Promotions. Support your retailers with tailor-made promotional activities more effectively.
Contracts. Manage agreements and monitor all activities carried out by the points of sales staff related to the contract.
Shelf monitoring. Engage POS personnel in keeping the shelf standards in line with your merchandising rules and Perfect Store guidelines. Enable also shelf check with Image Recognition.
In-store targeting. Assign specific targets for individual stores and monitor the results continuously.
Loyalty programs. Link the POS activity to trade terms, compensation schemes or bonuses.
Two-way communication. Stay in touch with your retail customers all the time (24/7) and react appropriately to every situation when your intervention is needed, even in-between your sales representatives' face-to-face visits.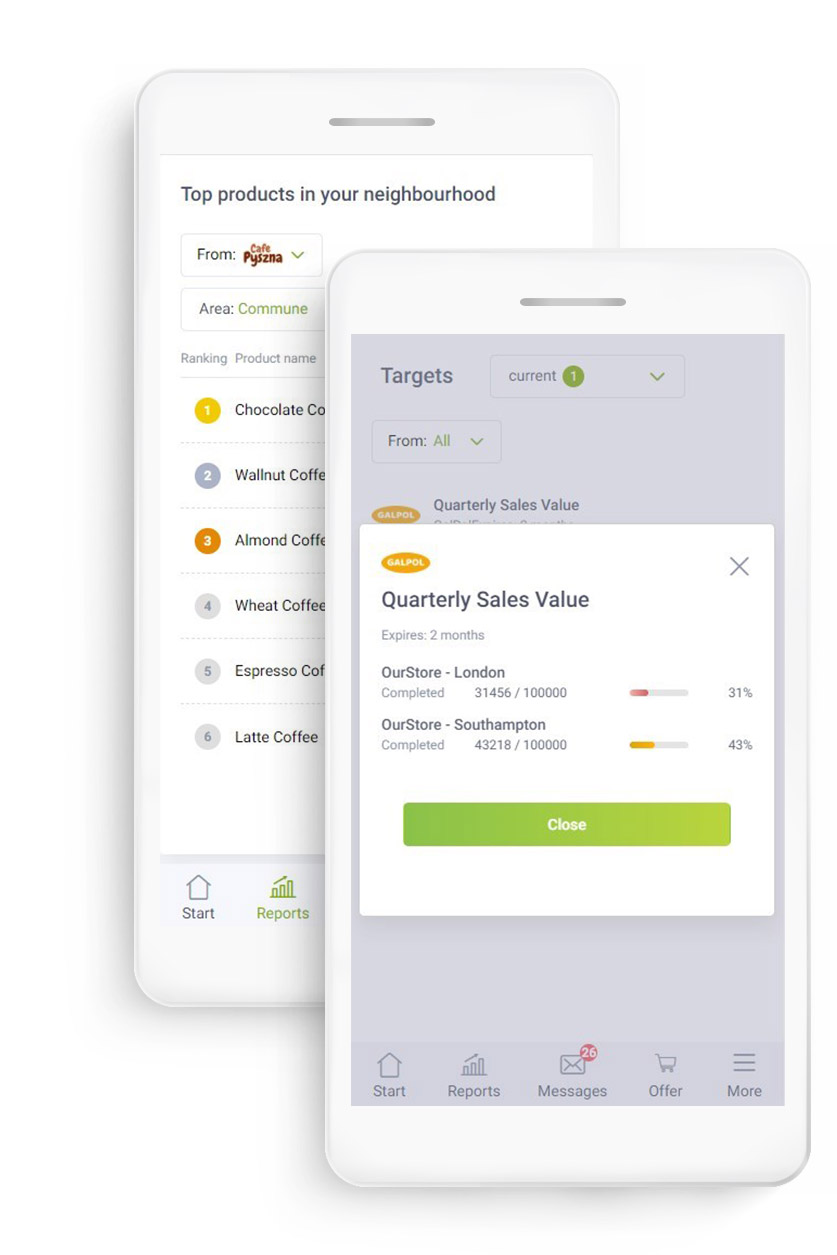 If you want to take advantage of the benefits offered by FCMG Omnichannel Platform by Asseco,
please submit your contact details and we'll get back to you as soon as possible.