We offer a leading-edge e-Commerce B2B & B2C platform enabling virtual collaboration with distributors, retailers, wholesalers, brokers, independent customers and consumers. Our solution helps you to engage them in selected sales processes in self-service mode. It enables digitalisation of your sales operations and the opportunity to constitute complementary routes-to-market.
Go Digital with Connector B2B & B2C by Asseco
Connector B2B & B2C by Asseco is a leading-edge e-Commerce web application for self-service channels in FMCG.
The functional scope of Connector B2B & B2C by Asseco
Connector B2B & B2C by Asseco supports 24/7 communication with your business partners and on-line sales management (B2B). It also enables you to serve consumers virtually (B2C).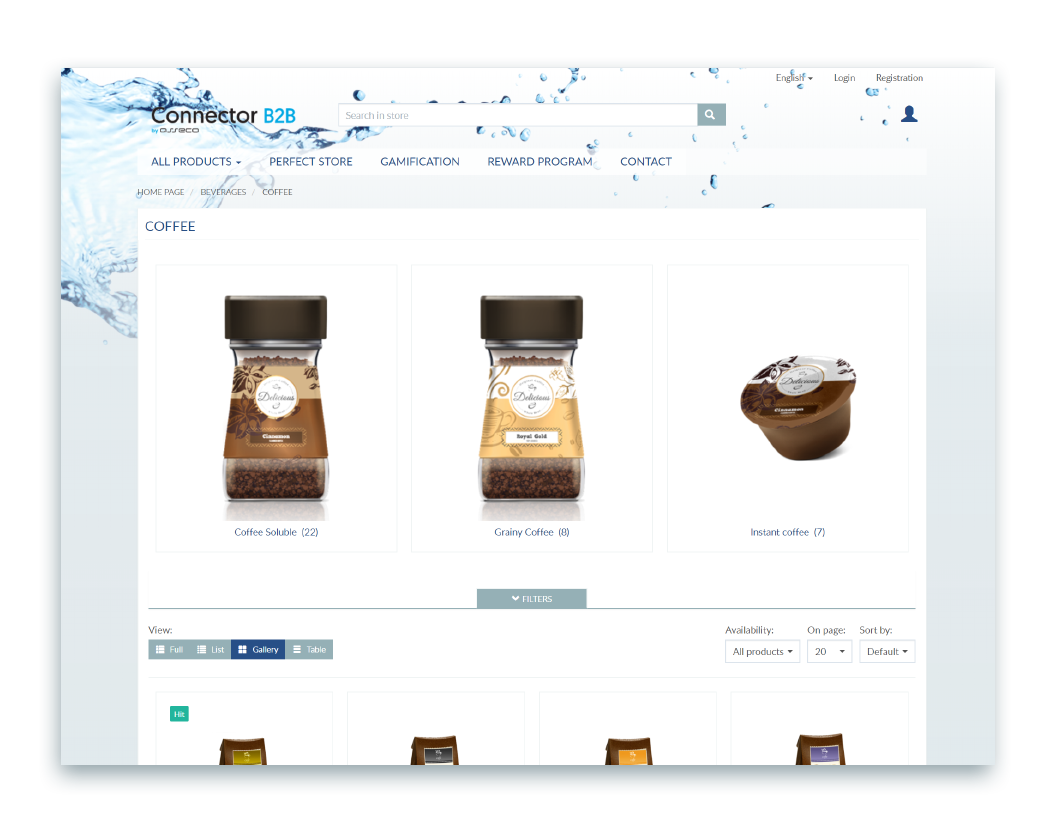 Brand communication. Easily embed your corporate identity into your e-Commerce solution, including e.g. brand values & strategies, product catalogues, visual libraries, promotions or events.
Trade terms. Provide your sales partners with information about your offers, available quotas and stocks, prices, promotion details and regular trade terms.
Orders. Enable your customers to place and process orders on their own while having access to all the critical information, like payments, order statuses, invoice details, delivery dates, etc.
Complaints. Facilitate the handling of suggestions and objections articulated by your customers.
Loyalty. Reward your customers for selected sales activities. Enable them to earn credits and/or collect points.
Perfect Store. Make your business partners take care of your Perfect Store standards in self-service mode.
Targeting. Continuously increase the engagement of your customers. Provide them with dedicated targets and reward the accomplishment of the targets with related trade terms.
Gamification. Apply gamification elements by building national, regional or local competitions among your business partners.
If you want to take advantage of the benefits offered by FCMG Omnichannel Platform by Asseco,
please submit your contact details and we'll get back to you as soon as possible.