Omnichannel by Asseco is expanding globally year by year. More and more FMCG businesses are seeking to sell better and sell more with Asseco technology. In the meantime, we are supporting 375+ consumer goods businesses with around 50,000 mobile sales users in more than 50 countries.
Last year we deployed our solutions across Western Europe, Eastern Europe, the Middle East, the Asia-Pacific region and Latin America in our sweet spot sectors food, beverages and healthcare/cosmetics. We have also increased our engagement in Emerging Markets. We have expanded our footprint in India, China, Myanmar, Mexico, Brazil and Columbia. In 2020 we will untap many of opportunities in Africa as well.
We are expanding globally

Our efforts have been recognised by The Promotion Optimization Institute again. We have been ranked very high in the recent report "2019 Vendor Panorama for Retail Execution and Monitoring in Consumer Goods". POI sees our company as growing, innovating, expanding globally, and ultimately becoming a global leader.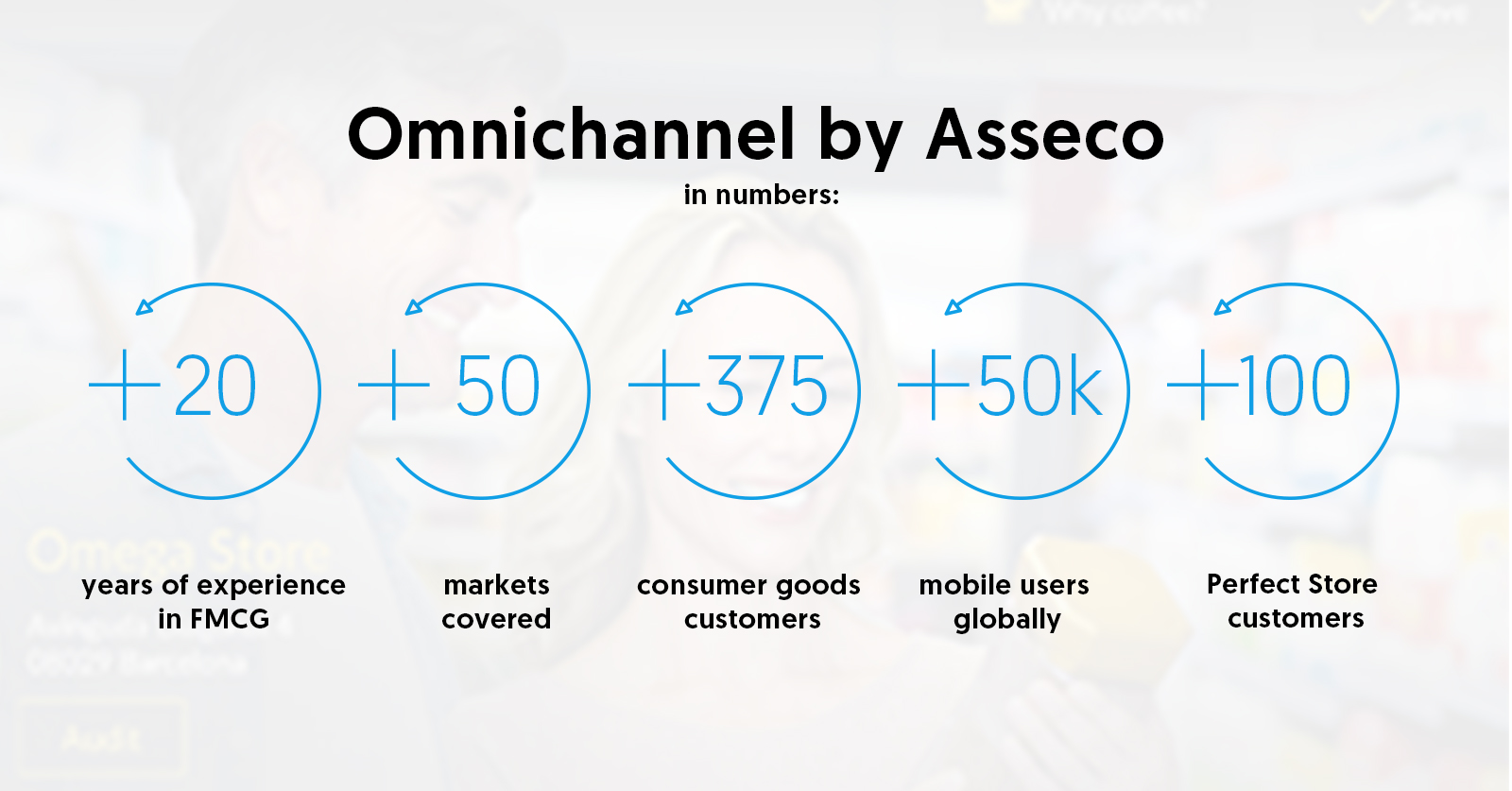 What's up in 2020?
The hottest industry topics remain as Omnichannel and Artificial Intelligence. Especially Image Recognition going offline and AI-based responses to the key questions "What-to-do" and "Where-to-go" will keep us and our customers busy in this the new decade. Stay tuned!
Learn more about FMCG Omnichannel Platform by Asseco.