When leveraging additional data chunks into your Routing, you can find the answer to one of the burning questions in FMCG: "When-to-go?"
In other words, you can direct your field sales force to the stores where you have the best chance of winning at the shelf right now. All based on a combination of both traditional logistical factors and the POS sales potential resulting from current business aspects.
Thus, how to plan optimal daily routes for your field sales force?
Continue the journey with the fundamental logistical optimisation factors, like
territory, mileage, travel time or POS opening hours.
However, go beyond the current industry standard and take into account dynamic
visit frequencies, calculated and based on a dynamic POS segmentation.
Leverage additional data chunks, allowing you to determine the real sales potential
of the stores.
Based on this, include growth-driving business factors to your Routing as well, like
out-of-stock, next-best-action etc.
Update routes dynamically, adding the points of sales where your intervention
is indeed necessary.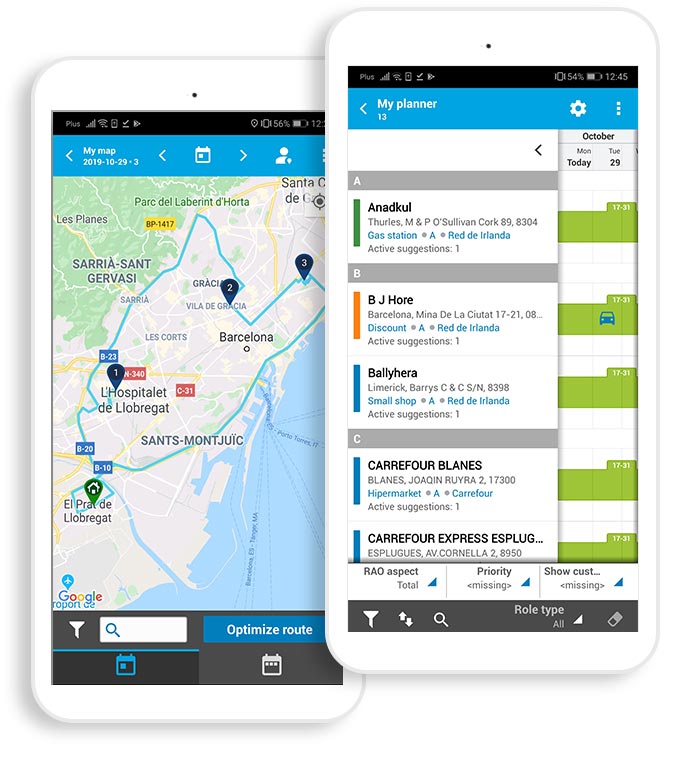 Inspiring? Do you want to learn more about how to identify the stores which require an intervention? Submit your contact details to discuss more in-depth: