When introducing Gamification into your sales rep's daily routine, you will make them operate better at the POS. Consequently, they will hit their targets easier. Their duties will no longer be boring! Gamification will offer your sales representatives fun and excitement whilst increasing their engagement and creativity.
How to introduce effective Gamification into your field sales strategy?
Introduce clear rules on how to earn points.

Link the earning of points directly to the efforts the sales reps must embark on.

Illustrate the results in a fancy way.

Connect it with Targets and Compensation.

Introduce clear rules on how to redeem rewards.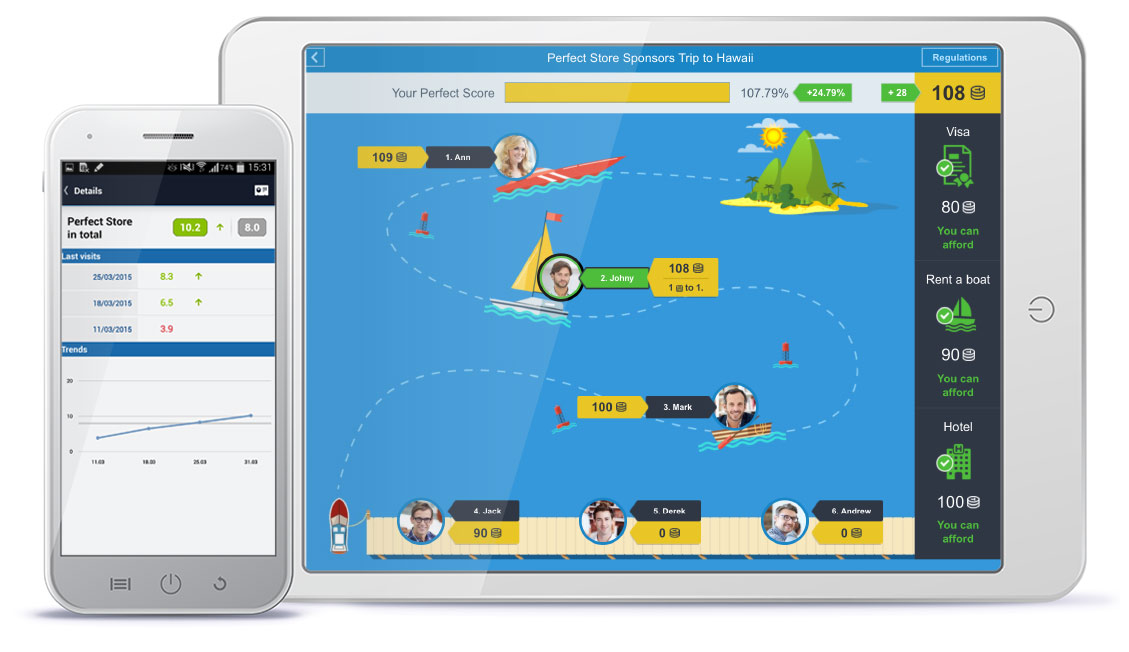 Inspiring?
Do you know how to help your sales force to better enjoy their daily work? Submit your contact details to discuss more in-depth: