Perfect Store has already changed the consumer goods industry and it still does not stop. Expect more sophisticated technology shortly. Perfect Store 3.0 will influence the FMCG world and change the game soon. Get ready for new challenges.
Influence the in-store excellence more than ever before:
Perfect Store 1.0 helps to create and maintain the best sales conditions in retail outlets with the use of a set of KPIs.

Perfect Store 2.0 unlocks the Perfect Store benefits faster leveraging the Perfect Store eco-system created by RAO, Motivation, Coaching or Smart Presentation.

Perfect Store 3.0 will allow you to go beyond the current technology! What does this mean? You can expect Image Recognition and Machine Learning automating the audits, turn audit data into insights and generate tasks much more effectively – no matter whether they are executed by your sales people, agencies, the crowd or even the shop owners.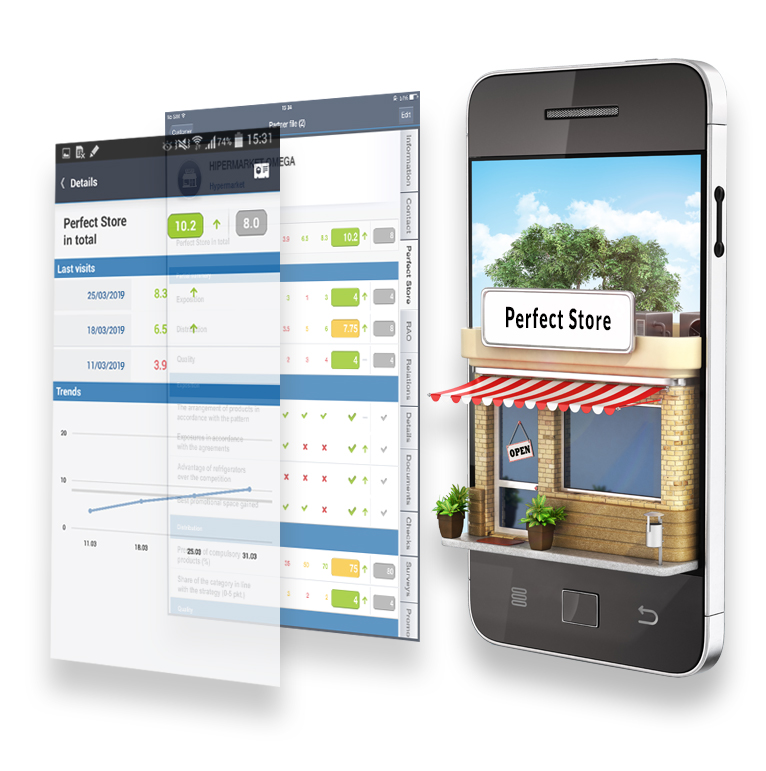 Inspiring?
Submit your contact details to discuss more in-depth. We will be delighted to share our experience gained whilst successfully deploying 75+ Perfect Store projects globally.