During the COVID-19 outbreak, many FMCG companies had re-shaped their sales strategies to avoid sales slowing down. They have become more open to introducing virtual sales capabilities and adding AI-powered capabilities to understand the new retail execution reality better. Now, when more and more countries are stepping back from strict lock-down or are considering it soon, all the outbreak innovations can help the manufacturers to empower sales growth and secure their business in the next potential wave of the crisis.
Once traditional sales activities at brick-and-mortar stores were limited to a minimum during the last few weeks, many FMCG companies did not stop fighting for domination at the shelf. They were seeking other ways to stay in touch with customers, influence the stores effectively and execute sales efficiently. Solutions like self-service Customer Portals and/or AI-driven RTM 3.0 tools have become even more relevant for the continuity of sales at the POS and getting rid of many limitations. How can they be useful now?
1. Keep pushing digital sales
Consumer goods sales teams are getting back on track, starting to hit the streets again step by step. However, a digital Customer Portal will remain useful for the industry – it helps to sell more at already covered POS and increases your coverage in the universe of untouched points of sales. This virtual channel of digital collaboration with stores complements your face-to-face visits at the POS. It allows you to stay in touch with retailers all the time, and react agilely when needed; even when your field sales representatives have not visited a POS for a while. It also allows you to engage the stores' employees in some of your sales processes in self-service mode. This includes e.g. order placement, merchandising and promotions.
2. Keep pushing dynamic segmentation
Artificial Intelligence helps you to find a perfect fit of store segments best-selling a specific type of product. With AI, you can update the segments dynamically, in response to rapidly changing circumstances, consumer needs, etc. You will get a reply to the question "where-to-go".
3. Keep pushing dynamic routing
An AI-powered solution enables you to analyse the store conditions continuously and generate insights on the sales potential. When planning a visit or a virtual interaction with a POS, you can take into account the priority triggers. You will get a reply to the question "when-to-go".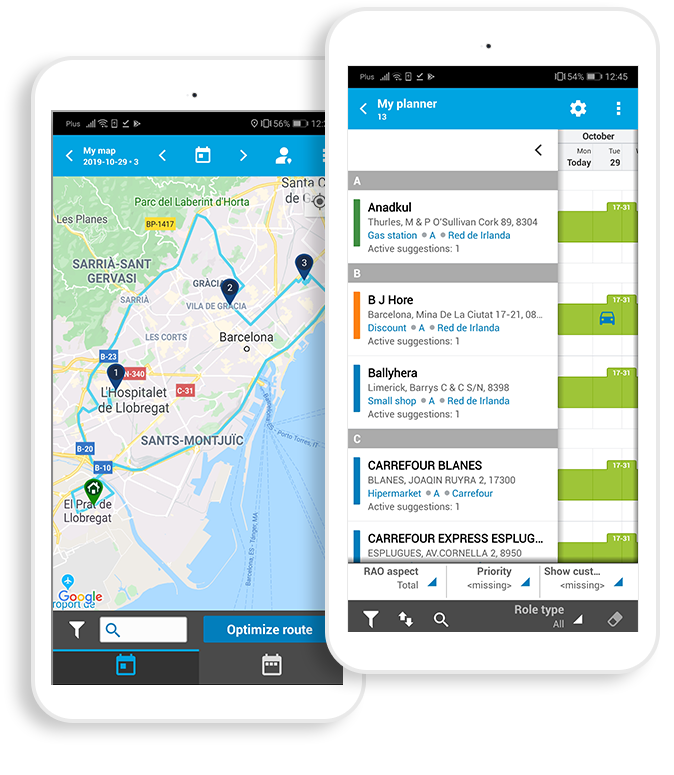 4. Keep pushing dynamic tasking
When your route is ready, an AI-powered solution suggests to you the most appropriate actions to be taken on-site. It recommends to you a list of "to-dos" and presents the sequence of their execution. This helps you to achieve the highest sales at the POS and improve the in-store situation growing future income. You will get a reply to the question "what-to-do".