Most FMCG companies are approaching or even completing the 2021 planning phase. As soon as the numbers are frozen, sales managers need to translate them into operational targets for their field sales teams. Thus, the critical question of the planning season is "How to motivate my team effectively to achieve the new goals easier, with more energy and enthusiasm?".
Let's find the answer in five steps:
Derive clear and precise targets for your sales representatives from the overall plan. Focus on KPIs, which are proven to translate into plan execution, like a number of visits, amount of orders, sales volume, numerical distribution and/or Perfect Store scoring for a given period.
Break-down the individual targets to an appropriate grain level, e.g. per month, per sales cycle, per day, per visit. These kind of sub-targets are the 'smaller steps' allowing your team to reach the overall final goal easier and in a systematic manner.
Provide your sales representatives with information on the expected daily targets value - at the beginning of the day and before each visit.
Enable KPI tracking at the assigned level and progress monitoring in real-time; show them in real-time how target accomplishments grow call by call.
Link your sales force's performance to their variable commission or bonus points earned and provide visibility of the expected awards in real-time, right after the completion of each customer call.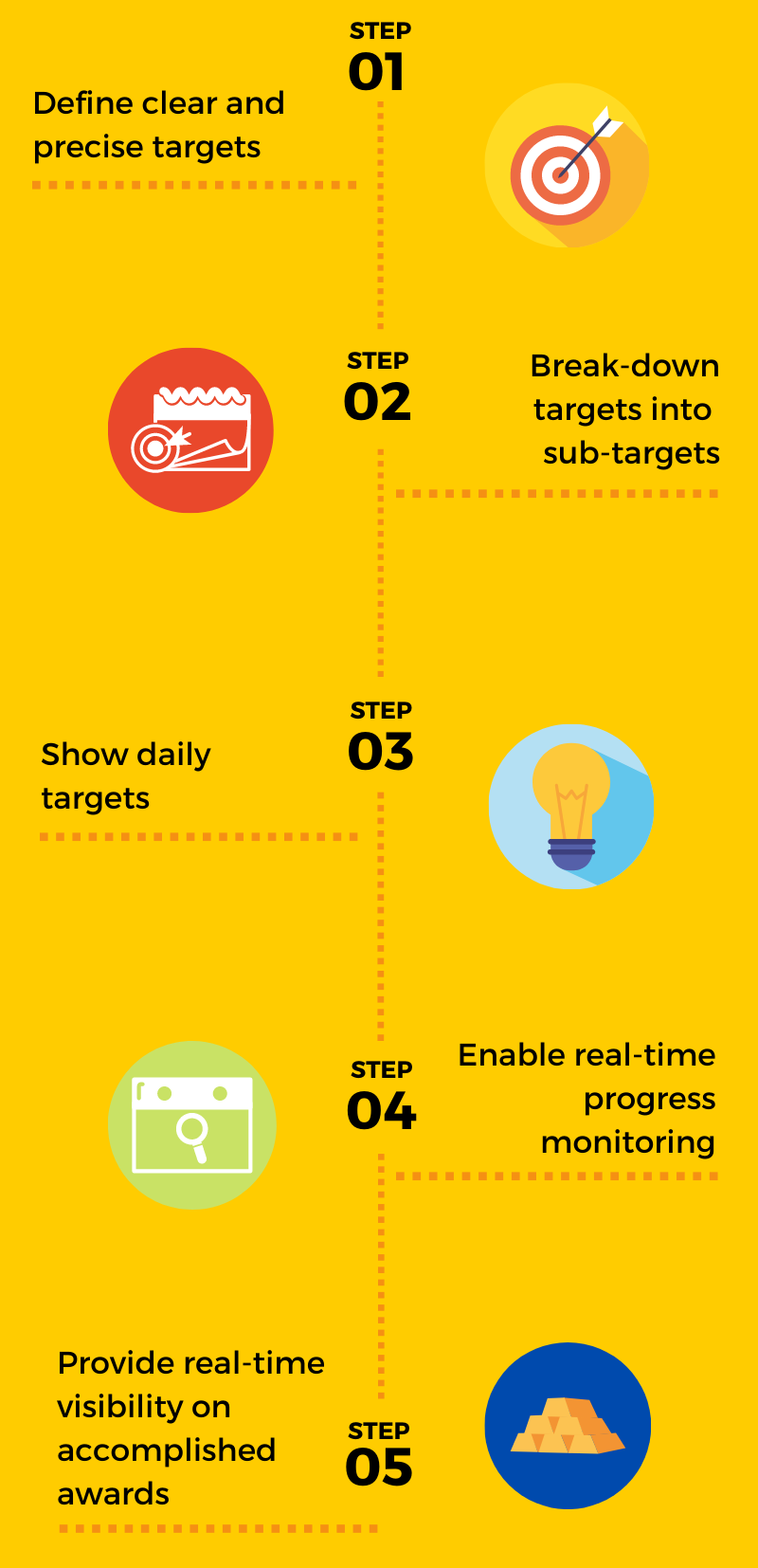 "Our Next Generation Sales Force Automation technology includes intelligent targeting, compensation and gamification. Together, they help you make consumer goods sales representatives more engaged, smarter in planning and executing, as well as better informed about the benefits they gain when going that extra mile. It is an excellent way to boost your chances of achieving the new goals for 2021".
Dr. Andreas Enders, International Sales and Implementations