Advanced technology empowers your retail execution strategy
Mobile retail execution offers many excellent features allowing consumer goods companies to sell better and sell more. This concerns both fundamental SFA features and next generation functionalities like Perfect Store, Retail Activity Optimisation, Motivation and Coaching. However, when enriching these solutions with the latest technology enablers, you will be able to unlock even more value from your mobile sales tools.

Artificial Intelligence: Easily analyse Big Data and quickly capture Insights around your retail execution reality – gain valuable knowledge on your sales, customers and the market.
Image Recognition: Collect more data coming from picture taking and as a result perform the shelf auditing process in an easier, faster and more accurate way.
Augmented Reality: Use a store space to introduce a virtual in-store experience successfully and demonstrate your propositions based on "real-life" visualization.
Smart Presentation: Present insightful selling stories in a very attractive, easy to understand and more persuasive way in the front of the customer.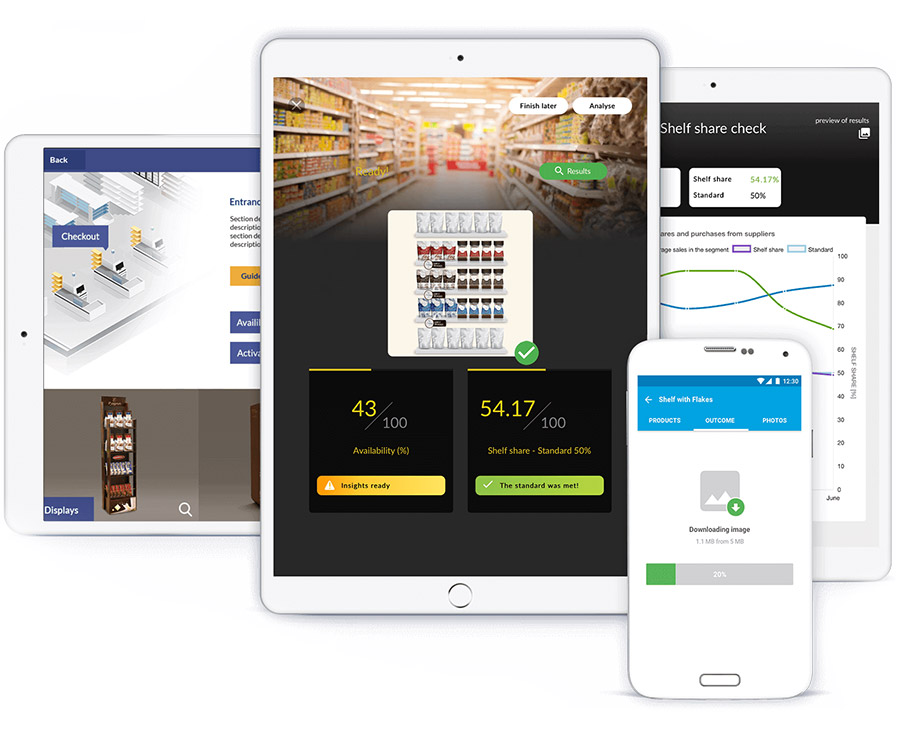 We constantly develop our retail execution solutions in order to make them even more supportive and innovative. Recently, we have incorporated multiple new technology enablers into our offer to allow our FMCG customers better understanding and to more effectively influence their customers. It is all about capabilities to identify patterns hidden in the data, to get the best quality in-store data quicker and finally use interactive and attractive presentations


Dr. Andreas Enders, International Sales and Implementations
Learn more about Data Intelligence by Asseco.