The newest roadmap of Mobile Touch by Asseco presents our current vision of how retail execution technology should evolve. We focus on innovation in the areas of data collection automation, insights generation and user engagement. All to help our FMCG customers to sell better and to sell more.
This version of the Roadmap reflects our product strategy for the upcoming years. It is a source of valuable inspiration for many consumer goods sales managers planning their strategies and market growth. The Roadmap is based on information gathered by our Mobile Touch by Asseco Product Management team from various sources, including customers, analysts, FMCG industry publications and reports, retail execution technology trends, etc.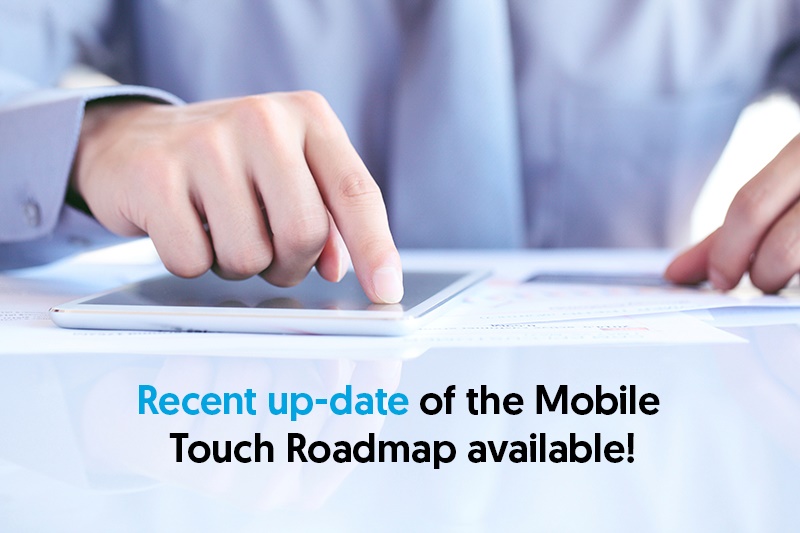 Check out the core themes of the recent Mobile Touch by Asseco Roadmap:
Automate Data Collection – we help Mobile Touch by Asseco users to easily integrate multiple data streams, gaining actionable insights into the POS situation, as well as generating sophisticated picture based insights and include consumer crowd based task execution.
Create Insights – we support consumer goods companies in big data transformation, with the use of Artificial Intelligence and Machine Learning. All to help the generation of actionable insights and task recommendations for field teams and customer's staff.
Engage Users – we enable Mobile Touch by Asseco users to be more engaged by a new user interface driven by Natural Language Processing.
We publish the Mobile Touch by Asseco Roadmap twice a year to communicate our development plans for our retail execution solution and to make our FMCG customers aware of new sales tools they can expect to benefit froms.

Dr. Andreas Enders, VP International Sales and Implementations

Do not hesitate to reach out to your program/project manager in Asseco Business Solutions to discuss our recent Mobile Touch by Asseco Roadmap.
Learn more about mobile Sales Force Automation by Asseco.