You invest a lot into insights studies understanding the impact of your SKUs and promotions at the points of sales. You also invest a lot into creating the related selling stories enabling your Sales Representative to convey proper messages to your customers at the POS. So, why not round-up the process with a complementary interactive virtual in-store experience?
How to introduce a virtual in-store experience successfully?
Leverage Augmented Reality technologies embedded into your Sales Force Automation solution.

Combine your 3D models with on-site picture taking.

Visualize your SKUs/promotions in real-time within specific store conditions.

Demonstrate your ideas in an easy to understand and persuasive way. Show what the point of sales will look like with your POS materials or how your products should be displayed.

Make the staff in the store easily understand your proposition based on a "real-life" visualization.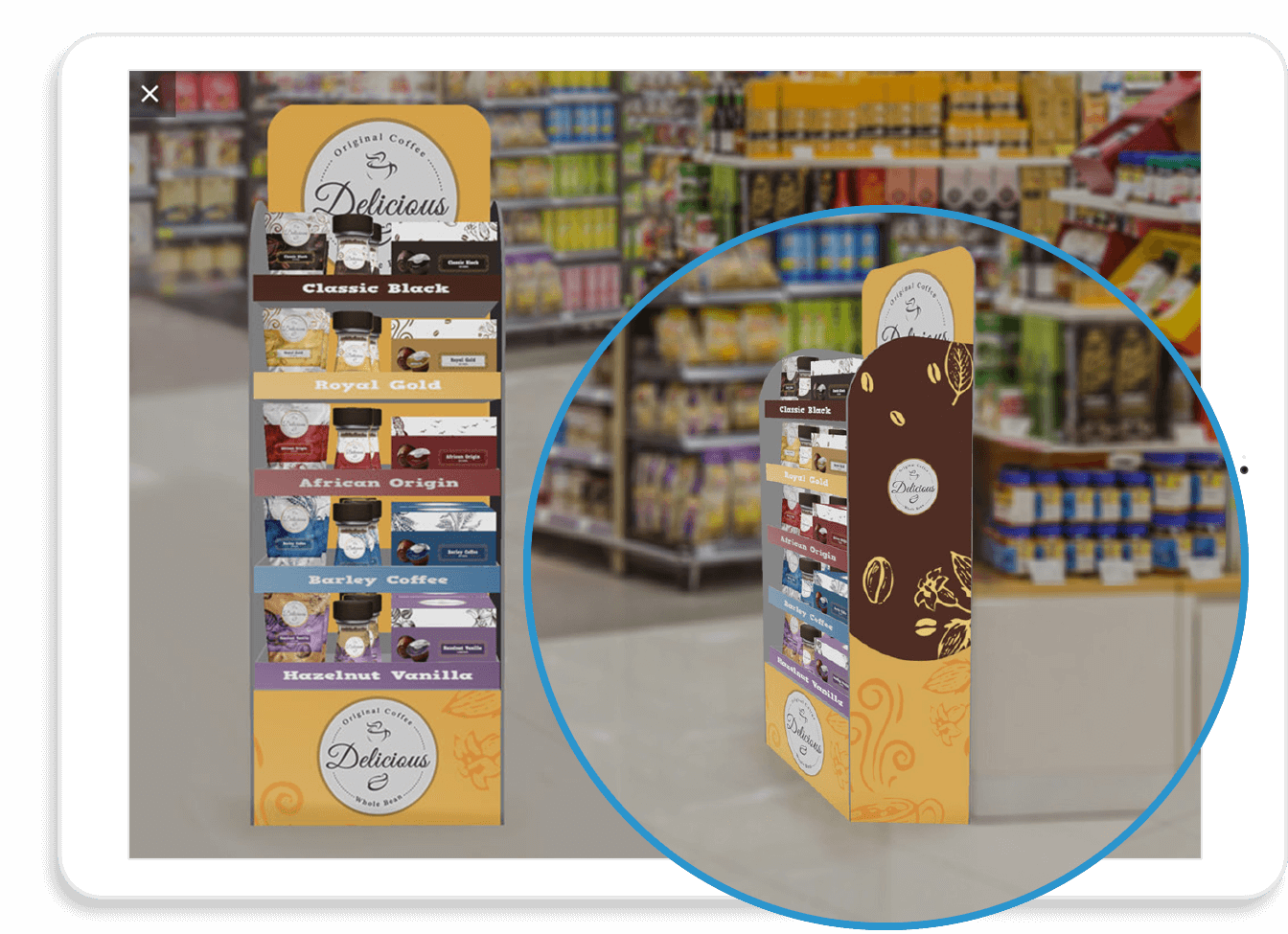 Inspiring?
Do you know how to help your sales force better influence the in-store conditions? Submit your contact details to discuss more in-depth: