Mobile Touch Coaching has again received the prestigious POI Best-in-Class award. It is named as an innovative solution which provides formalized feedback loops to address the human element. The Promotion Optimization Institute announced it in its report, "2019 Vendor Panorama for Retail Execution and Monitoring in Consumer Goods". All to draw attention to the fact that the ongoing improvement of the FMCG sales representatives' skills is nowadays a critical sell-more influencer.
Why Mobile Touch Coaching?
Our solution allows you to execute an ongoing coaching program for field sales representatives - step by step, considering their individual maturity, strengths and weaknesses. Mobile Touch Coaching enables you to:
Set-up the coaching model – define your specific coaching criteria and preferred coaching model within your retail execution solution, in accordance with your sales strategy.
Grow your sales force's knowledge, sales performance, personal competencies and required skills quickly and in a structured way.
Train your mobile staff during the coaching sessions and joint store visits, as well as track the results and suggest improvements for each individual, including recommended timelines.
Implement new sales strategies and introduce new products on the market in a very professional way.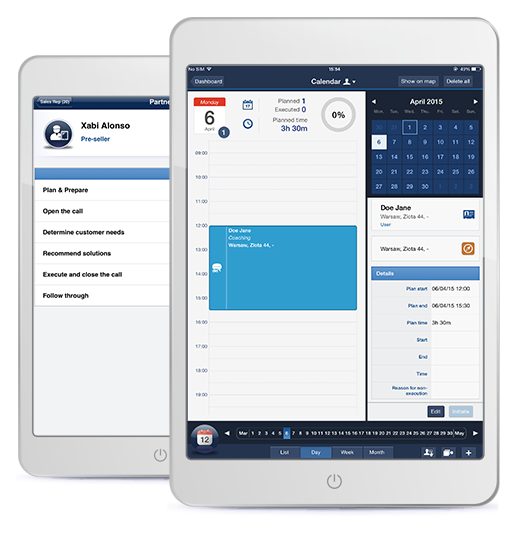 About POI Vendor Panorama
The POI Vendor Panorama represents a market and solutions analysis, carried out to help FMCG manufacturers acquire sell-more competencies more easily and execute better at store level. The report presents the most significant providers of the retail execution technology, considering their capabilities, services and solutions. The Promotion Optimization Institute also highlights the "Best-in-Class Distinctions" every year, indicating those solutions which help to increase sales and efficiency in the consumer goods industry. Considering the Asseco offering, this year we have been awarded in many areas including Mobile UX (User Interface), Gamification, Retail Activity Optimisation and Coaching.
Learn more about Mobile Touch Coaching by Asseco. Read the entire POI report.
Source: "2019 Vendor Panorama for Retail Execution and Monitoring in Consumer Goods".