No doubt, the exchange of best-practice knowledge, experience and functionalities across all the markets you operate in allows consumer goods companies to achieve exceptional sales performance. A global Sales Force Automation strategy can help you govern global field sales more effectively.
Three tips on how to sell better in FMCG with one global SFA solution!
Unify your key business processes, actions and measures on a global level. Create an SFA template based on that. Re-use it for local deployments.
Run the local deployments across different regions, countries or sales channels. Each roll-out must be based on the SFA template and may vary only to meet very specific local aspects (e.g. legal requirements).
Enable respective global support services and data hosting, no matter which time zone, country or region your sales teams are working.
What are the benefits?
A global Sales Force Automation solution allows FMCG companies to sell better, govern sales more effectively and optimise costs. You can expect significant improvements in KPIs. It will also be easier to influence the shoppers' behaviour according to your global proposition.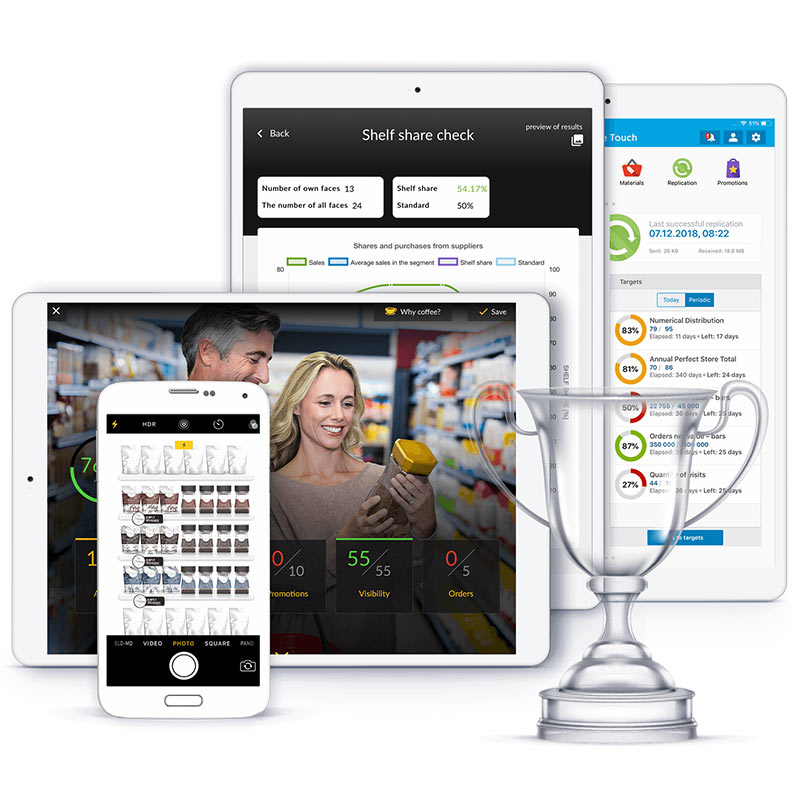 For more than 20 years we have been supporting consumer goods manufacturers with Sales Force Automation solutions globally. Our solutions are hosted in Data Centres on different continents. We are proud of being able to run plenty of global Sales Force Automation programmes for different consumer goods companies.

Dr. Andreas Enders, International Sales and Implementations