Sales Force Automation by Asseco is constantly winning on the global markets. Our solutions have already been deployed across 50+ countries worldwide in more than 350 FMCG businesses, in sectors such as food, beverages, cosmetics, healthcare, OTC and others. For most of our customers 2018 was a time of continued deployment of advanced Mobile Touch SFA 2.0 technologies. This year our partners in the consumer goods industry aim to take yet another step forward with Asseco and embark on an Omnichannel journey to sell even more.
For more than 20 years we have been supporting leading consumer goods manufacturers with Sales Force Automation technologies. Today we are proud of supporting more than 45,000 consumer goods mobile users globally. We have installed bases across Europe, the Middle East, Asia, Australia and Latin America. The solutions are hosted in Data Centres across the globe. In EMEA we offer the Asseco Private Cloud, located within the EU in Poland. Russia is covered with a data centre based in St. Petersburg. Our APAC data centres operate in Hong Kong/China and Chennai/India. The Americas are covered by a data centre located in Dallas/Texas in the USA. We also deliver respective support services based on the customer service level agreements no matter which time zone, country or region our users are located.
What was important in 2018?
When looking back we can say that Perfect Store still keeps many of our FMCG clients busy enabling them to sell more at the POS. More and more of them combine Perfect Store with Motivation and Coaching. Motivation enables them to put Perfect Store KPIs into the compensation schemes. Coaching makes the Field Sales Teams grow towards a better understanding of Perfect Store.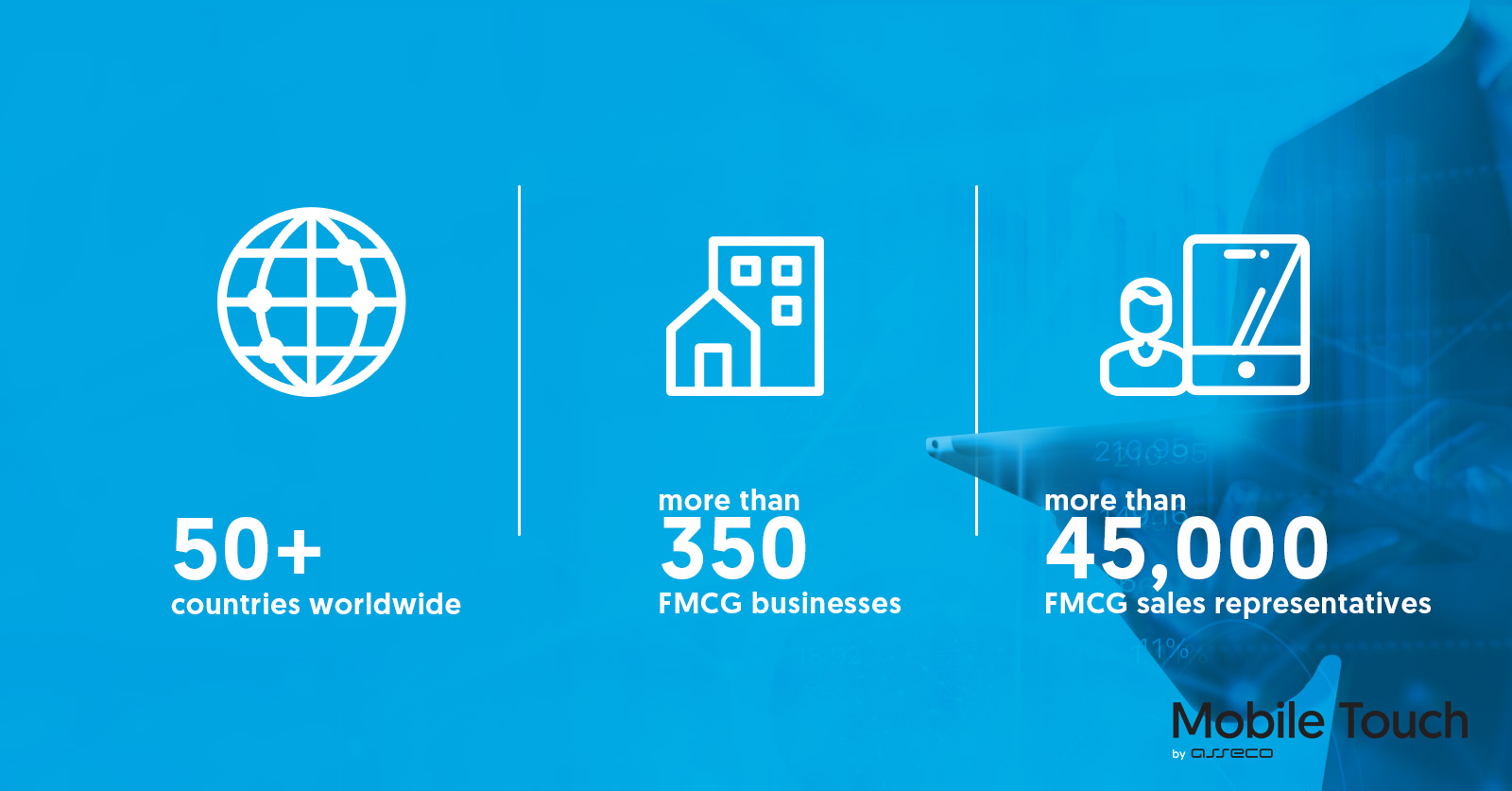 What will be important in 2019?
The consumer goods industry is Going Digital. Therefore, Omnichannel will be hot in 2019. Our customers push their businesses to the next level by combining off-line and on-line sales channels. Key elements Customer Portals, e-Commerce B2B & B2C Portals, Data Integration and Data Intelligence.
Learn more about our Sales Force Automation solutions for the FMCG industry!