The "new" normal in FMCG
Volatility and disruption have become the norm for most industries, including FMCG. All regions, channels, and categories face unprecedented levels of disruption in the supply chain, consumer behaviour, competition, or the retail landscape.
Confronted with shifting shopper behaviour and purchasing patterns, increased channel blending, new models for field sales forces work and cooperation models with retailers, FMCG companies have to adjust their playbooks to maintain a competitive edge.

These factors combined with the effects of the pandemic over the last two years have clearly shown FMCG players must overcome organisational silos to build better data capabilities and truly harness the potential of digitalisation and AI. In turn, this will help them improve cooperation with retailers to establish shared views of market dynamics and build better strategies to capture market growth.
1. Digitalisation of go-to-market model
Rather than mere substitutes, traditional face-to-face sales and digital interactions can be very effective elements of the same toolkit. A blended approach will grow between manufacturers and retailers, especially in communication, branding, and (market) education.
According to Bain's 2021 Technology Report: "The pandemic has empowered buyers to do their digital homework on a product. Now, vendor consideration depends significantly and at times exclusively on a product's digital footprint. Around 35 % of buyers already have a vendor preference before engaging with a sales rep, and 80 % have solidified their decision criteria and vendor options". Therefore, gaps in a manufacturer's online presence and information (about products, promotions, standards, etc.) may result in sales loss, despite a timely visit by a sales representative.
But there are also more digital options for FMCG. Except for the two-way communication, "going digital" can cover many more sales processes in which people in stores (both shoppers and store personnel) may actively participate in a self-service model. These include activities such as merchandising, Perfect Store, order taking, contract monitoring, shelf check and many others.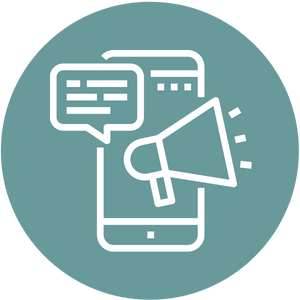 A virtual journey can be started by establishing a digital self-service capability (linked to Sales Force Automation) and then inviting trade networks or specific stores to embark on. You can further enhance the models used by (retailer) staff by connecting POS activities to trade terms, compensation and bonuses.
Digitalisation is not meant to be a radical transformation of how field sales work. The underlying process will still involve a mobile sales force visiting brick-and-mortar customers. However, they will be able to target and prioritise sales calls better through better data and insights. A complementary virtual collaboration will help them sell better and sell more without being on-site so frequently.
2. Maximise profitability with Artificial Intelligence
Artificial Intelligence has been changing the FMCG marketplace for almost a decade. Starting with basic tools and data models, we are now able to use it to recognise products in stores, combine data across environments and spot patterns that analysts can assess and leverage. This helps build a better understanding of marketplaces, shopper behaviours and context-driven variances, which can help fine-tune commercial strategies & execution.
According to the GFK #BehaviorChange insights from 7 European countries ("Shocks, shifts, what sticks"), we can find proof that "the pandemic has had an actual shock effect on consumer and shopper behaviour. They became more practical and unpredictable while shifting routines, visiting POSs in other places, weighing in cost, value and environmental impact".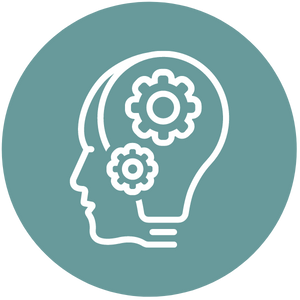 The strength of Artificial Intelligence is its ability to help users find the best answers to questions, like "where-to-go", "when-to-go", and "what-to-do". Generating intelligent sales recommendations, AI helps determine the best, most cost-effective and shortest way to appropriate consumers and dynamically prioritises POSs to select the stores with the highest sales potential for specific products categories.
As a result, Artificial Intelligence protects against wasting your time trying to sell everything everywhere and all the time while allowing you to unlock potential in a highly targeted way and maximise profitability.
Artificial Intelligence must be embedded into specific business processes to help particular groups of people achieve particular goals. Such an approach requires more than a simple implementation. It may mean the company will have to make adjustments to ways of working, human resources planning and embark on education programs. Therefore, it must be treated as a change journey rather than a simple, short project.
Inspiring?
Submit your contact details to discuss more in-depth: