Going digital with your Perfect Store undertaking and expanding some of its processes to retail customers is a perfect solution if you want to untap the additional value from Perfect Store – now and in the near future. Digitisation will allow you to sell better and sell more and protect your sales at visited POSs in a periodical crisis, like the pandemic waves and related restrictions. It will also enable you to quickly adapt to dynamically changing consumer goods reality and overcome limitations like shrinking resources, insufficient time and frequency, territorial restrictions etc. Finally, it will help you reach the customers you haven't had a chance to serve yet.
How to execute the next level Perfect Store effectively?
It is all about transferring some of your Perfect Store processes into virtual reality, engaging the retailers to work on your behalf at the POS and ensuring online (24/7) uninterrupted two-way interaction.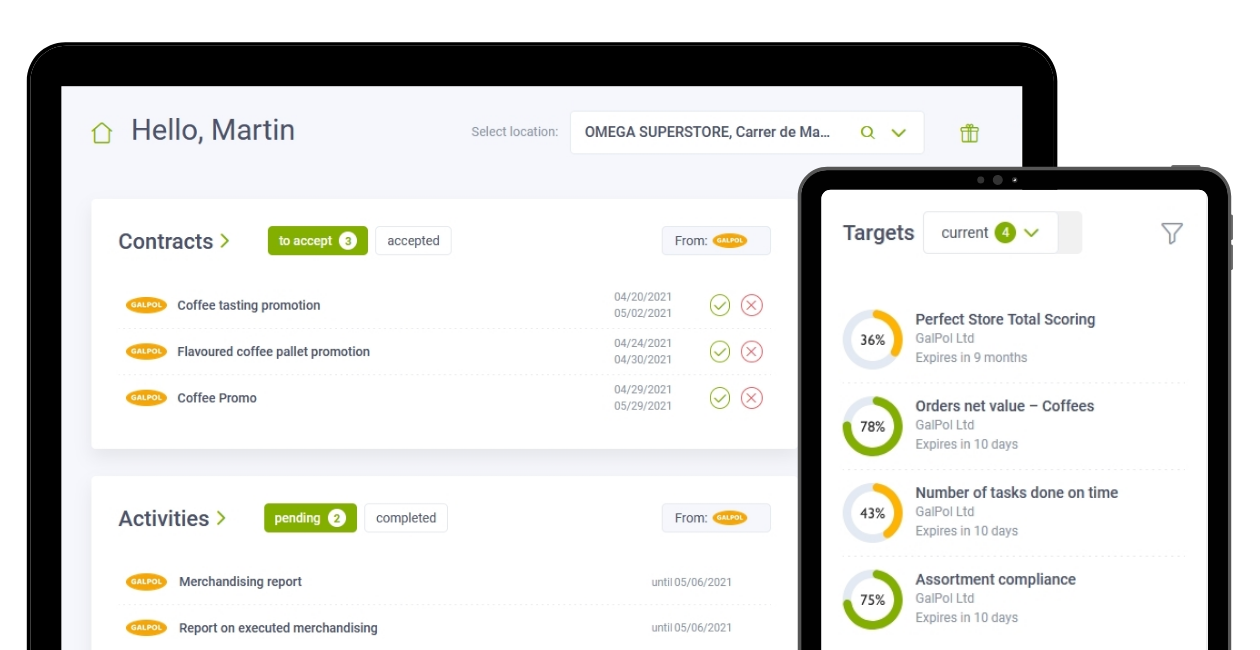 Connect your FMCG organisation with the points of sales virtually. Easily exchange knowledge and documents regarding sales and cooperation.
Establish a self-service digital capability linked to your solutions like Sales Force Automation and Perfect Store and convince the stores' personnel to embark on that using, e.g. their smartphones or tablets.
Assign tasks and targets for the stores and monitor their results online.
Plan a compensation scheme for retail customers, as you do it for your field representatives, and increase engagement.
Having all these settled, realise Perfect Store in two channels in parallel
Complement traditional visits in the brick-and-mortar stores with digital self-services to impact the POS in-between the face-to-face calls or in the situation when a physical visit is not possible.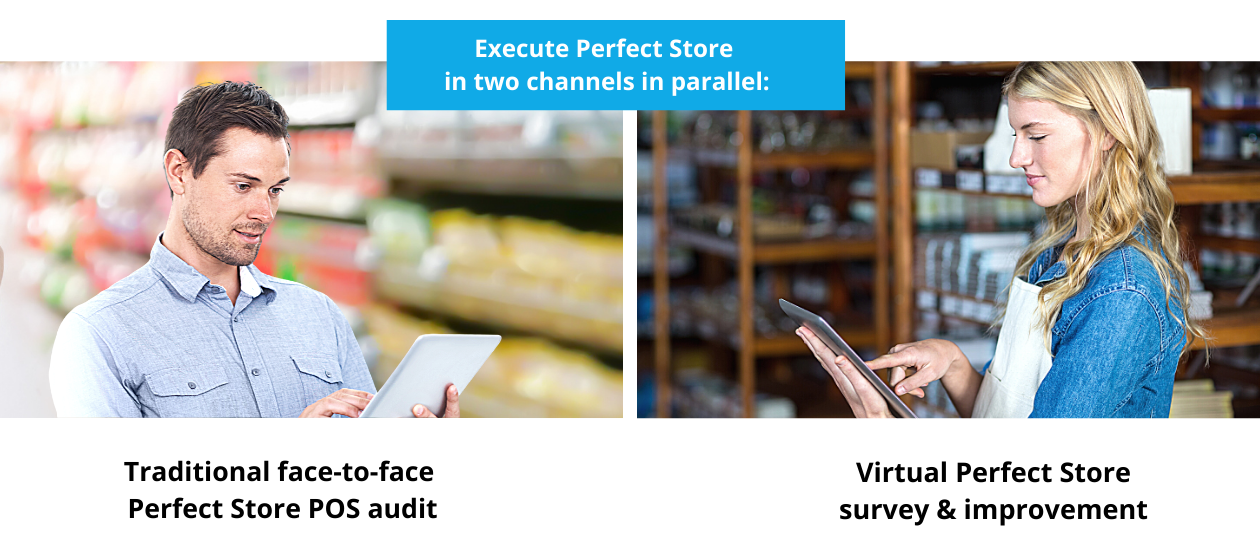 Traditional Perfect Store audit realised by your field sales representatives during the F2F visit at the POS - with the use of a mobile retail execution solution.
Virtual Perfect Store survey realised by the store personnel when your sales force is not on-site - with the use of a mobile Customer Portal.