Perfect Store is undeniably a game-changing concept, influencing consumer goods sales dramatically. Once you apply it, your sales will grow by up to 20 % at short notice or even more. However, further upward improvement is at hand! When enhancing Perfect Store with attractive visualizations and artificial intelligence, it will work even better.
Do you want to sell more at the POS? Add next generation innovations to your Perfect Store:
Smart Presentation to introduce a great visualization of your Perfect Store standards:
turn a classical questionnaire into an effective Perfect Store audit guide

make the learning process easier by visualizing the Perfect Store standards

provide your customers with attractive and easy to understand Perfect Store selling stories
Image Recognition to increase audit efficiency:
automate the Perfect Store auditing process with picture taking

collect more data and turn it into various Perfect Store KPIs to drive in-store excellence

enable a hybrid Perfect Store by combining manual and IR-based auditing
Machine Learning to analyse big data faster and turn it into priceless knowledge:
turn data from the Perfect Store audits into valuable insights

provide your sales force with task recommendations on Perfect Store

make them focus on those Perfect Store activities that will provide you most sales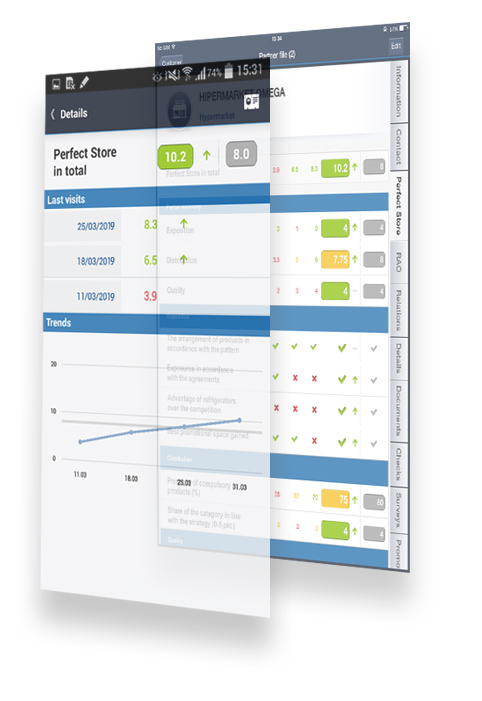 Inspiring?
Submit your contact details to discuss more in-depth. We will be delighted to share our experience gained whilst successfully deploying 75+ Perfect Store projects globally.