Image Recognition is becoming a must-have solution to empower in-store excellence. It supports efficient and continuous shelf data collection while performing store audits by consumer goods field sales teams.
Mobile Sales Force Automation enables FMCG manufacturers to effectively plan their routes and make in-store visits successful. To make it even more efficient the industry nowadays leverages SFA Next Generation solutions like Perfect Store, Retail Activity Optimisation, Motivation, Coaching and Smart Presentation. But all this is not good enough anymore. Data Intelligence technologies, like Image Recognition, step in and create the possibility to use more sales data to further increase the effectiveness of the FMCG sales representatives in their daily in-store routines.
Factual data regarding the shelf conditions
Image Recognition allows you to digitize your merchandising processes at the POSs by automating the shelf data collecting process. It enables the users to take photos of the store shelves while performing audit activities and then transforms the pictures automatically into in-store excellence KPIs. It saves time, provides richer data and as well as objectifies the KPI values creation.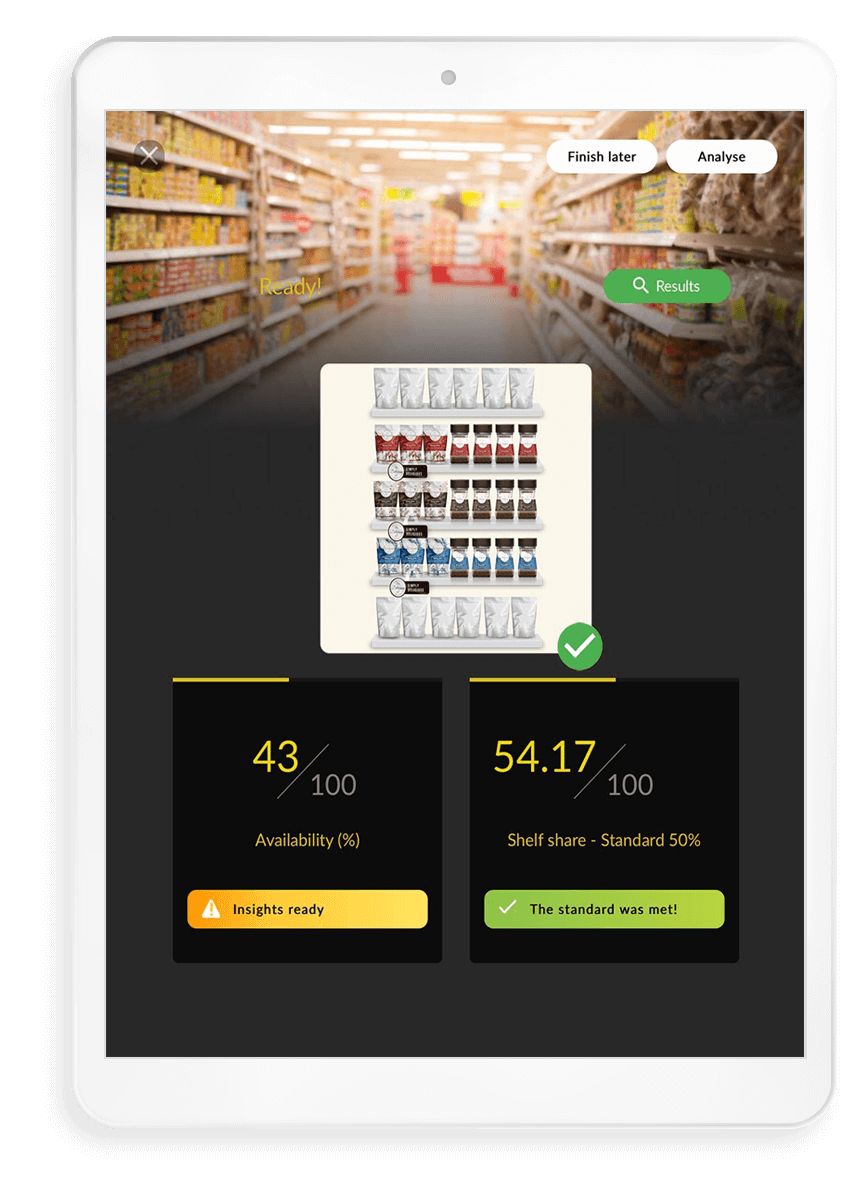 A hybrid approach towards in-store excellence
Image Recognition automates the shelf data collection process. However, it is not always available. For example, retailers may not allow the taking of pictures, or an internet connection might not be available. In such cases, a hybrid approach to the store evaluation process helps to eliminate such shortcomings. It combines the Image Recognition based automatic functionality with classical manual in-store auditing. Thus, your in-store audits will always be secured, will consume as little time as possible and will provide you with the best quality shelf data available.
Omnichannel for FMCG
Image Recognition has recently been added to our Omnichannel for FMCG solutions platform. It supports plenty of consumer goods sales processes. They may be executed in both traditional face-to-face and digital channels at the same time. It includes a wide range of value creating functions & features, like SFA Fundamentals, SFA Next Generation, Mobile Customer Portals, e-Commerce B2B & B2C, Data Integration and Data Intelligence.